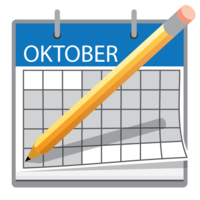 Posts
11/15/2022

Vill ha! Man bygger ihop den själv och sen svävar den i luften med hjälp av magneter, och lyse...

11/15/2022

Utomhuskyl, känns perfekt för grillpartyt och istället för en sådan där rund partycooler so...

11/15/2022

Vore rätt så behändigt att ha som extrakyl i köket, kanske bygga in den lite i köksbänken p...

11/15/2022

En sådan här borde jag skaffa att ha nere i serverrummet, så slipper man ha verktyg och skit s...

04/30/2020

Rätt så smidigt om man vill ha en liten väggmonterad iPod Touch för att styra olika saker i hemmet

10/20/2014

These projector headlights are designed to improve looks and visibility for your vehicle. They ar...

06/03/2013

Seems like a great product for wall mounting with charging. Really tempted to order one of these

05/06/2013

This is to improve handling, added between the rear wheels inside the trunk. Been talking to a fr...

02/04/2013

They're saying "first quarter, 2013", which is now. I can't understand why this has taken such a ...

02/01/2013

This seems to be the library I should use to implement CardDAV in my CMS, very interesting!

01/30/2013

So, this flasher will let me control how my tail lights light up on my car. I'm a bit bummed that...

01/29/2013

This could be a good low-light camcorder, hopefully. I'm looking for something small with great v...

10/02/2012

Sounds like the perfect tool to migrate from OSX server 10.4 to Linux. I just need to reset user ...

08/13/2012

Detta är kaffet jag har hemma nu, köpte det i Göteborg. Sjukt gott! Rätt så dyrt, men vad g...

08/05/2012

Som jag har rapporterat tidigare så har jag gått ned 20 kilo på ungefär fyra månader. Jag ä...

07/31/2012

A new Air induction system for my Dodge. Creates a cleaner air flow into the engine. Possibly bet...

07/30/2012

This is supposedly the exhaust that I should get. I just need to find a retailer in Sweden that w...

07/30/2012

Seems to be a nice language detection kit, but I wonder how quick it is, can I use it "live" so t...

07/04/2012

IR-fotografering är något jag väldigt länge har varit nyfiken på. Grunden är helt enkelt at...

07/02/2012

Ja, mer eller mindre. Jag har nu fått upp bakgrunderna på väggen och ställt dit lampor så nu...

07/02/2012

Ojoj vilken film! Från superfärskingen Rupert Sanders så kommer den förmodligen mest fantasti...